Self Drive - Car Rental in Delhi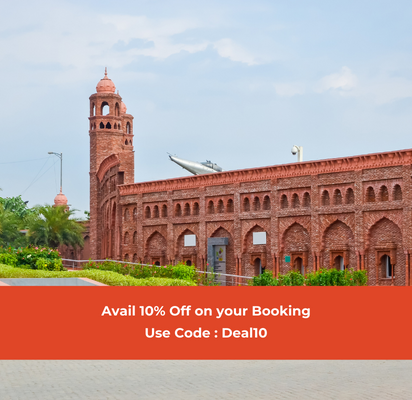 Explore Delhi with Myles: Your Self-Drive Companion
Delhi, the vibrant heart of India, resonates with layers of history and timeless charm. As the capital city, it beckons travelers with its captivating blend of modernity and tradition. From the iconic Connaught Place to the glittering Hauz Khas and the bustling markets of Old Delhi, every corner of Delhi promises a unique and ecstatic experience.
Empower Your Journey with Self-Drive Rental
While exploring Delhi's diverse landscapes and neighborhoods, there's no better way to savor the experience than with a self-drive car. It's not just about affordability; it's about embracing the freedom to traverse the city and beyond at your pace, without compromising on personal space.
Introducing Myles: Your Trusted Self-Drive Partner
Say Hello to Myles, your favorite self-drive partner. Pioneers in the industry, we offer an extensive fleet of 38+ car models and a presence in 8+ cities, making self-drive car rentals accessible by the hour, day, week, or month. With multiple convenient pick-up locations, Myles is always within reach to fuel your travel adventures.
Smart Km Packages for You
You can now embark on their self-drive adventures with Myles' Smart Km packages. Explore the spiritual vibes of Mathura, the exotic forts of Neemrana, or the historic land of Kurukshetra with our 120km/day smart km package. Alternatively, venture to the rustic aura of Jaipur, the scenic hills of Mussoorie, or the iconic city of Taj Mahal with our 240km/day smart package. Delhi's attractions and neighboring destinations are within your grasp, thanks to Myles' self-drive cars.
Seamless Booking Process
Booking a car with Myles is a breeze. Browse our diverse range of vehicles and select your preferred model. If you have any questions or need assistance, our professionals are just a call away at 888 222 2222. We're here to ensure your journey is smooth and memorable.
Explore Delhi and beyond on your terms with Myles' self-drive car rentals. Unleash the adventurer in you and embrace the freedom of the open road.
FAQs

What is Myles Self-drive Rental Plan in Delhi?
Myles Self-Drive in Delhi offers rental cars on hourly, daily, weekly, or monthly basis with zero maintenance, insurance cost along with Roadside assistance.
What is included in Myles Self-Drive Rental in Delhi?
Myles Self-Drive Rental in Delhi may include maintenance, insurance, roadside assistance, and other perks.
What are the benefits of Myles Self-Drive Rental in Delhi?
Myles Self-Drive rental in Delhi provides 38+ car models, Transparent Pricing, 24/7 Support, Easy Booking Process, Minimal Paperwork.
What is the policy for the security deposit in Delhi?
We accept credit cards, debit cards, and net banking for the security deposit in Delhi. You can choose to pay the security amount before car pick-up, and the refund will be initiated once the car is returned.
How do you calculate the charges for different kilometer packages in Delhi?
Our pricing plans for different kilometer packages in Delhi are based on factors like car mileage, wear and tear, and rental cost. You can select the package that best suits your needs. If you exceed the allocated kilometers, you will be charged extra based on the "additional km charge" for the specific car model and city
Are there any taxes on the rental amount in Delhi?
Yes, GST will be charged on the rental amount in Delhi.
Why do you give cars with a commercial number plate in Delhi?
According to the Motor Vehicles Act (MVA), privately registered cars cannot be used for commercial purposes. Insurance does not cover any eventuality if a private car is used for commercial purposes. Therefore, we provide cars with a commercial number plates in Delhi to comply with the law and ensure proper insurance coverage.
Can the police bother me for renting a car in Delhi?
No, we provide you with all the necessary legal documents required to drive a self-drive registered car in Delhi. You can drive without any concerns about police interference.